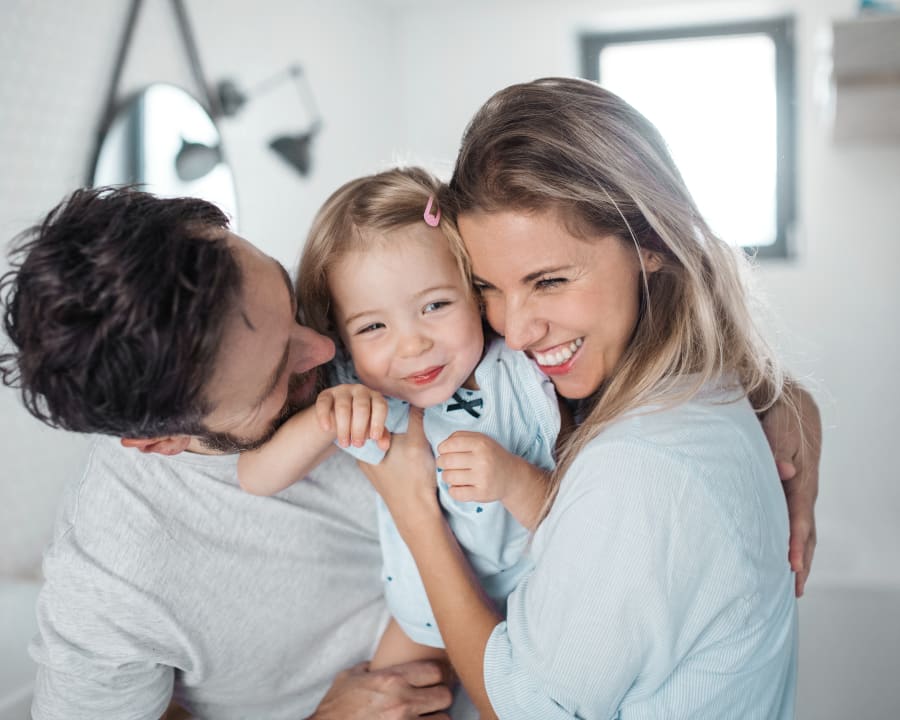 Positive Early Dental Experiences
The dental teams at both our Brush Dental Clinic locations understand that visiting the dentist can be an intimidating experience for some children. With so many new people, sights and sounds the first few visits can be overwhelming, but rest assured that our team is committed to doing everything we can to help put your child at ease during their dental appointments.
We make every effort to keep our office environment calm, friendly and welcoming so that your child feels more comfortable. Once the appointment starts, our dental professionals will explain each step in a manner that is age appropriate, work at your child's pace, and take breaks if they become overwhelmed.
To help empower your child to feel in control of their dental health, we will take time during each appointment to demonstrate effective brushing techniques, and explain why it's important to brush thoroughly twice a day, and floss regularly.
Our goal is to ensure that you and your child have a positive experience each and every time you visit our clinic. If there is something we can do to help make your child feel more at ease, please let us know.
Your Child's First Visit
Infants should be seen by a dentist once they're six months old or at minimum by their first birthday. By this time, their first teeth, or primary teeth, are beginning to erupt and it is a critical time to spot any problems before they become big concerns.
Dental Services for Kids
At Brush Dental Clinic, we believe that by showing children the importance of maintaining good dental hygiene, we can build healthy habits that can last a lifetime.
Preventive Dental Hygiene
Visiting the dentist for regular exams and cleanings when your child is young will help preserve the primary teeth until they are ready to be replaced by permanent teeth. We also take the opportunity to teach your child proper brushing and flossing techniques so they can feel confident in their ability to maintain their oral hygiene at home.
Dental Sealant
Dental sealant is a thin plastic coating that can be applied to the chewing surfaces of teeth with deep grooves, pits and fissures that are especially vulnerable to developing cavities. Sealants protect the health of the tooth by sealing the groves and creating a smooth surface that is easier to keep clean and free of decay-causing plaque. 
Restorative & Protective Dental Services
If your child is at risk of tooth decay or develops a cavity, your dentist may recommend treatments such as dental fillings or fluoride treatments. For children who play sports, we strongly recommend custom-fitted sports guards to help protect their developing smiles.